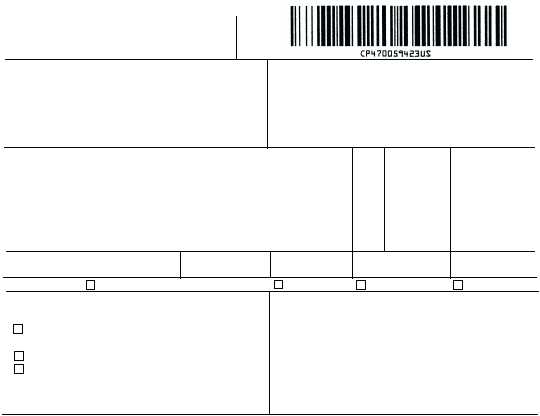 PS FORM 2976-E ENVELOPE
PS Form 2976-E is a transparent plastic envelope
that  is  attached  to  the  outside  of  parcels.   Customs
Form 2976-A is enclosed in it for protection.
CUSTOMS CHARGES
Articles  of  foreign  origin  may  be  subject  to
customs duty.  These charges are collected only when
your  ship  or  station  is  located  in  an  area  where  the
United States has customs jurisdiction (the 50 states,
District of Columbia, and Puerto Rico).  If your ship is
in foreign waters, or if you are at a shore station located
outside the customs jurisdiction of the United States,
and articles assessed customs duty are received, the
articles can be delivered without collection of the duty.
If  such  articles  bear  Customs  Form  (CF)  3419-A,
endorse  the  form  DELIVERED  OUTSIDE  THE
6-13
PCf0606
Figure 6-6.

An example of a PS Form 2976.
United States Postal Service
Sender's Name and Address (

Nom at adresse de l'expediteur)
List of Contents
Please Print
(Designation du contenu)
Insured No.
Check One:
US $
SDR Insured Value
Qty.
Value  

(Valeur)
Net Weight 

(Poids net)
Postage
Gross Weight
lb
oz
Merchandise
Insured Amount
US $
Commercial Sample

(Echantillon commercial)
Document
Gift

(Cadeau)
Addressee's Name and Address

(Nom et adresse du destinataire)
Sender's Instructions in Case of Nondelivery
(Instructions de l'expediteur en cas de non-livraison)
Return to Sender
NOTE: Item subject to return charges at sender's expense.
(Renvoyer a l'origine)
Abandon

(Abandoner)
Redirect to Address Below

(Reexpedier a):
V-
PS Form
Nov 1996
CP 72  

(Old C2/CP3/CP2)
2796-A,
Do not duplicate without USPS approval.
Copy 1 - Customs Declaration
102595-97-B-0105
PCf0607
Sender's Signature and Date

(Signature de l'expediteur et date)
I certify that the particulars given in the customs declaration are correct
and that this item does not contain any dangerous article prohibited by
postal regulations.
Notice to senders: Copy 4 of this customs declaration is filed at the post
office for 30 days from the date of mailing.
Customs Declaration and Dispatch Note
Figure 6-7.

An example of a PS Form 2976-A.