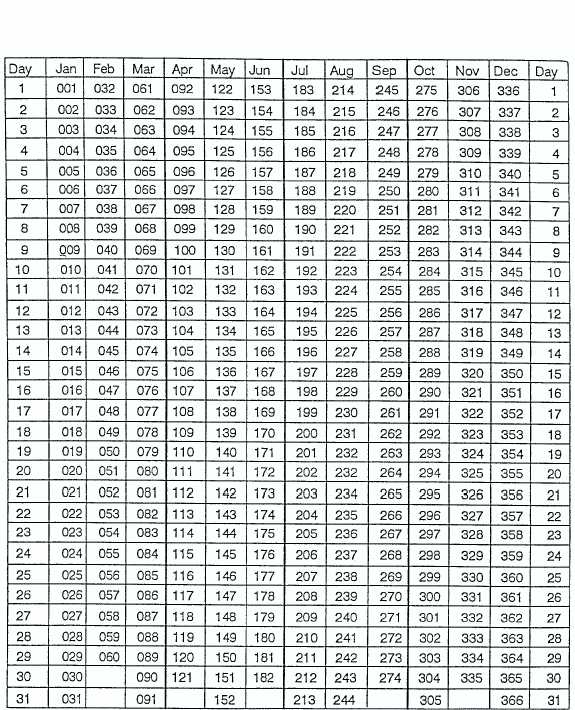 Block 6:   Enter the requisition number.   Number your
requisitions consecutively beginning with number 1 on
1 October followed by the Fiscal Year (FY) for example,
1-01, 2-01, etc.
Block 7:  Enter the requisition page number 1 of 1 in this
section.  If more than one page is used, then enter 1 of 2,
2 of 2, etc.
Block 8:  Enter the group of forms or items in numerical
order.
Block 9:  Enter the quantity requested.  (Ensure that this
quantity is the same as the quantity you entered on PS
Form 1586 under the ORDER block.)
Block 10:  Enter the Unit of Issue; i.e., BK (Book), EA
(Each), PD (Pad), etc.
12-14
JULIAN DATE CALENDAR
FOR LEAP YEARS ONLY
PCt12003
Table 12-3.
An example of a Julian date calendar for leap year