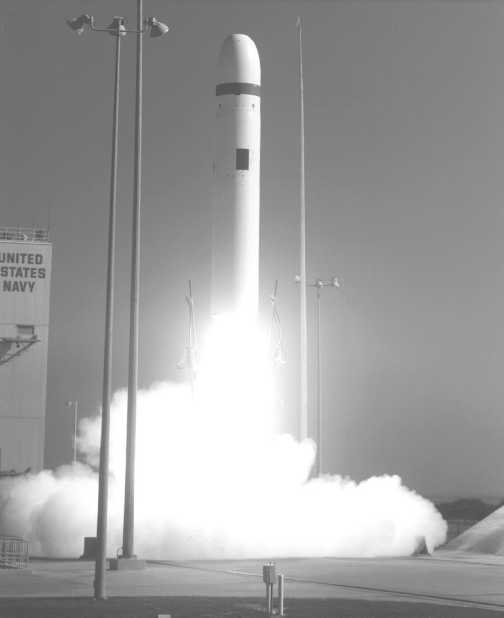 SUBMARINE-LAUNCHED MISSILES
Fleet   ballistic   missile   submarines   (SSBNs)
carry the missiles the United States uses to ensure
it has a second-strike capability in case of nuclear
war.  As  discussed  in  chapter  11,  SSBNs  makeup
one leg of the TRIAD. These submarines carry the
Trident (C-4 and D-5) missiles. Some of  the  older
submarines carry the Poseidon (C-3) missiles.
Submarines  are  also  capable  of  launching  the
Harpoon and Tomahawk cruise missiles discussed
previously in this chapter.
TRIDENT

II

(D-5)
The  Trident  II  (D-5)  (fig.  20-5)  is  the  sixth-
generation   member   of   the   U.S.   Navy's   Fleet
Ballistic  Missile  Program  that  started  in  1956.
Since   then,   the   Polaris   (A-1,   A-2,   and   A-3),
Poseidon (C-3), and Trident I (C-4) have served as
a significant deterrent to nuclear aggression.
The Trident II is a three-stage, solid-propellant,
inertially  guided  ballistic  missile  with  a  range  of
more   than   4,000   nautical   miles   (4,600   statute
miles). A considerable increase in payload  .  .  was
incorporated    into    the    Trident    II.    This    was
134.55
Figure 20-5.—Trident 11 (D-5) missile.
20-7