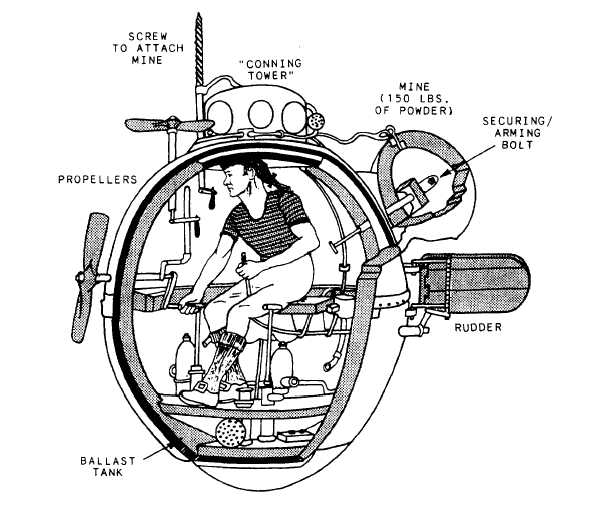 resourcefulness of the small American navy and
other   Yankee   mariners   enabled   General
Washington  to  makeup  for  this  lack.  The  Royal
Navy's   low   state   of   efficiency   at   that   time
contributed   to   the   Americans'
ability   to
compensate.
France,   sympathetic   with   the   rebellious
colonies,  entered  the  war  on  our  side  in  1778.
Spain  and  Holland  soon  followed.  The  powerful
French forces attacked British possessions in every
part of the world. As a result, Britain's internal
struggle  against  its  colonies  transformed  into  a
world  war  that  involved  all  the  great  maritime
powers.  The  West  Indies  became  the  chief  theater
of naval activity, where British interests clashed
with  those  of  its  enemies—France,  Spain,  and
Holland.
The  Continental  navy  that  fought  America's
war   for   independence   was   small   and   weak
compared with the hundreds of ships of the Royal
Navy.  Since  fighting  had  already  begun  before  the
small  navy  was  officially  authorized,  it  was
handicapped   from   the   beginning.   Converted
merchantmen made up two-thirds of the ships of
this makeshift force. The crews were drawn from
merchant  vessels,  fishing  craft,  and  even  from  the
army. The country also had state navies, but they
were made up of small vessels designed for river
and   harbor   defense.   Swarms   of   American
privateers  (privately  owned  craft  outfitted  for  war)
also  engaged  in  the  fight  against  the  British.
The  multiple  forces  involved  made  coordinating
fleet  and  squadron  maneuvers  difficult.  The
men  leading  these  forces  helped  to  overcome
great  obstacles.  Some  of  these  men  and  their
accomplishments  are  described  in  the  following
paragraphs.
DAVID  BUSHNELL
For almost 4 years, a young American named
David   Bushnell   worked   on   the   design   of   a
Figure 2-1.-The first submarine.
2-2