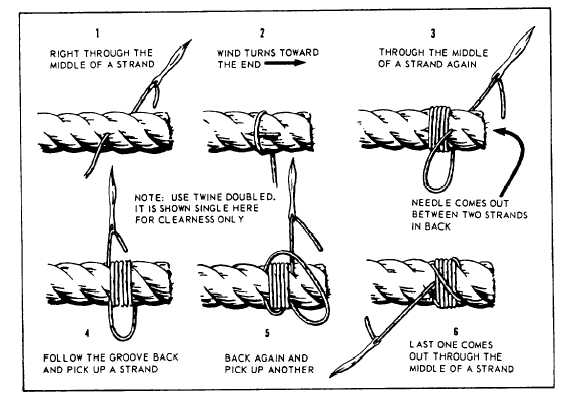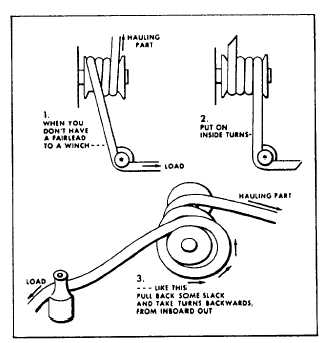 Figure  3-7.–Palm  and  needle  whipping.
three  strands,  lay  up  your  backsplice  by  merely  tucking
each  strand  back  up  the  line,  over  and  under,  as
described later for the eye splice. Throw a whipping on
any line you see dangling loose, and make up any slack
ends of lines not made up properly or hanging adrift.
Always take care of the end.
FAIRLEADS,  KINKS,  AND  TWISTS
LEARNING  OBJECTIVE:  Determine  the
proper method for rigging fairlead blocks.
If a line does not lead fairly to a winch or capstan,
it  becomes  badly  distorted  when  it  is  heaved  in.
Figure 3-8.–Steps in making a crown.
Figure 3-9.–Putting on inside turns to get a fairlead.
Frequently,  it  is  necessary  to  put  on  inside  turns
(fig. 3-9) when a fairlead does not line up properly with
a winch drum. You must put on turns by pulling back
slack and winding your turns on backwards (as shown),
from inboard to outboard on the winch drum because
you cannot get hold of the end.
3-9