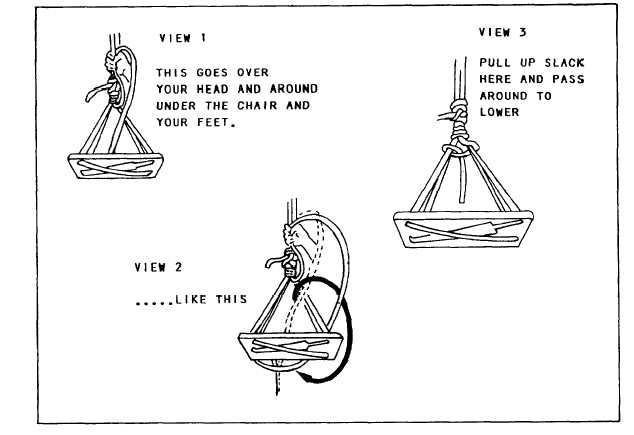 Figure  4-31.–Rigging  for  self-lowering.
jackets.  Except  for  personnel  in  boats,  personnel
working  over  the  side  must  be  equipped  with  a
parachute-type safety harness with safety lines tended
from  the  deck  above.
All  personnel  should  be  instructed  in  all  applicable
safety regulations before they are permitted to work
over the side of the ship on scaffolding, stages, or in
boatswain's chairs.
A   competent   petty   officer   must   constantly
supervise  personnel  working  on  scaffolding,  stages,  and
in boatswain's chairs, and personnel must be assigned
to tend the safety lines.
When  personnel  are  doing  hot-work  such  as
welding or cutting while working over-the-side or aloft,
fiber lines could burn and cause a serious mishap. To
prevent this, replace all personnel safety lines and the
fiber lines on the staging and boatswain chairs with wire
rope. The Navy uses Corrosion Resistant Steel (CRES)
wire rope. However, since the Navy supply system does
not carry pre-assembled working or safety lines made
of CRES, you must make them yourself.
When doing hot-work over the side, replace the
nonadjustable,  fiber-rope,  working  lanyard  and  the
fiber-rope safety lanyard (DYNA-BRAKE, if needed)
used with the safety harness with a 3/16-inch-diameter
CRES wire rope. The wire rope should be 6-feet long
(including  the  DYNA-BRAKE,  if  needed)  with
double-locking snap hooks at each end. Secure both
hooks directly to the wire rope, using wire-rope thimbles
and  swaging.
All tools, buckets, paint pots, and brushes used by
personnel working over the side of the ship should be
secured by lanyards to prevent their loss overboard or
injury  to  personnel  below.
STAGE
The stage is a stout plank to the underside of which
two short wooden horns are attached athwartships,
either by nailing or bolting on, a foot or two from either
end. When the stage is rigged properly, all the weight
comes on the plank. The chief purpose of the horns is to
hold the plank off the side.
The gantlines on your stage may be rigged in one of
two ways. The first is by an eye splice in the end of the
4-39