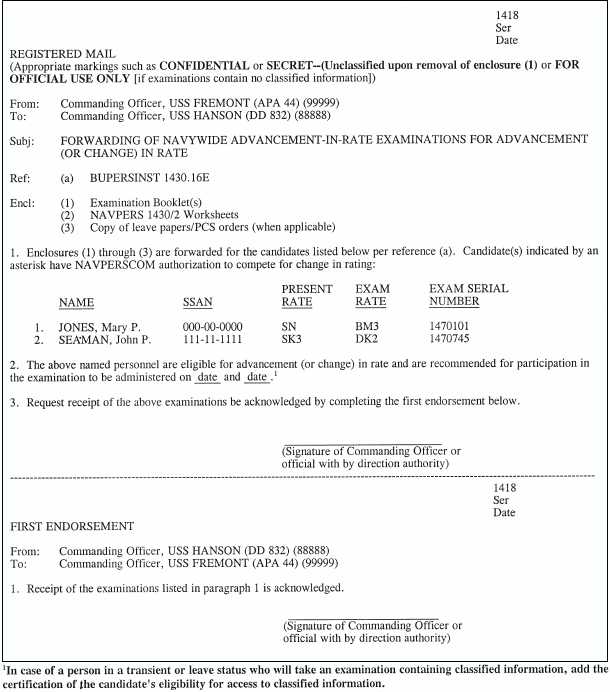 further direction.  In amplification of the preliminary
report,  convene  a  judge  advocate  general  (JAG)
investigation  submitting  advance  copies  of  the
completed report to COMNAVPERSCOM (PERS-852
or PERS-862) and NETPDTC.
EXAMINATION ADMINISTRATIVE
PROCEDURES
As   examination   time   approaches,   certain
administrative matters should be completed.  About 2
months   before   the   scheduled   examination
administration date, review the directives and any new
procedures  introduced  into  the  system  by  the
NAVADMIN  message  for  the  examination  cycle.
During  this  time  make  the  following  preliminary
arrangements:
Arrange  for  sufficient  space  to  accommodate
examinees comfortably.
Assign   proctors   to   help   administer   the
examinations   (1   proctor   for   every   25
candidates).
6-7
ESOF0607
Figure 6-3.—Sample letter of transmittal for forwarding examinations.