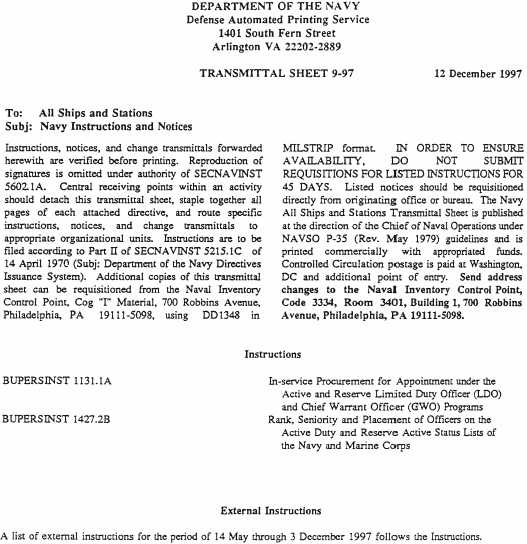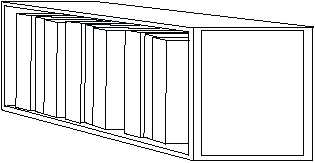 number  on  the  spine  of  the  publication  so  that  it  is
visible when the publication is on the shelf.
Cataloging—To  catalog  publications,  prepare  a
master listing of the publications in numeric sequence.
Place  this  master  listing  on  or  near  the  publication
shelf.  (See fig. 1-2.)
NOTE

:    Some  references  are  being  issued  on
CD-ROM only, but you may want to print copies and
maintain them in a master list.  Several references are
available  on-line,  if  you  don't  always  have  ready
access  to  the  Internet,  you  may  want  to  print  these
references also.
1-4
ESOF0101
Figure 1-1—Sample transmittal sheet.
1
23
4
56
7
89
MASTER LISTING
1. MILPERS MANUAL
2. DANTES
3. TRANS MANUAL
4. QUALS MANUAL
5. SORM
6. NEC MANUAL
7. AWARDS MANUAL
8. ADVANCEMENT MAN
9. PERFORMANCE MAN
ESOF0102
Figure 1-2—Publication shelf with master listing.