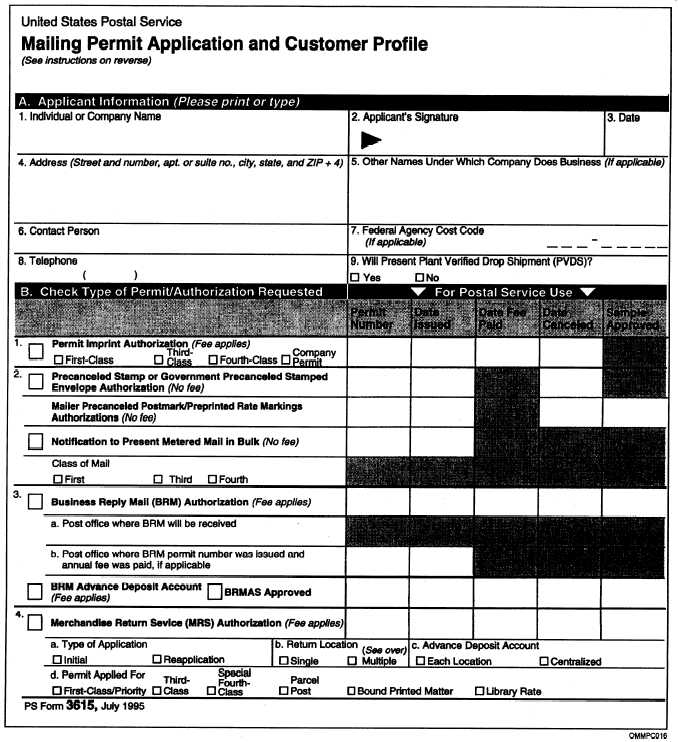 Figure 3-8.—Example of Mailing Permit Application and Customer Profile, PS Form 3615.
When   the   amount   on   deposit   is   less   than   the
BULK   MAILING   PERMITS
amount   required   for   an   entire   mailing,   an   additional
The   payment   of   postage   for   certain   types   of
d e p o s i t    w i l l    b e    m a d e    b e f o r e    t h e    m a i l i n g    is
official  mail  may  be  accomplished  by  use  of  a  mailing
dispatched.
permit.   In   addition   to   First-Class   Mail   requirements,
Q15.   Activities   applying   for   a   mailing   permit   imprint
the  correct  ZIP  or  ZIP+4  Code  will  be  used.  Further
should   submit   what   PS   Form?
requirements  are  found  in  the   

Domestic   Mail   Manual.
3-12