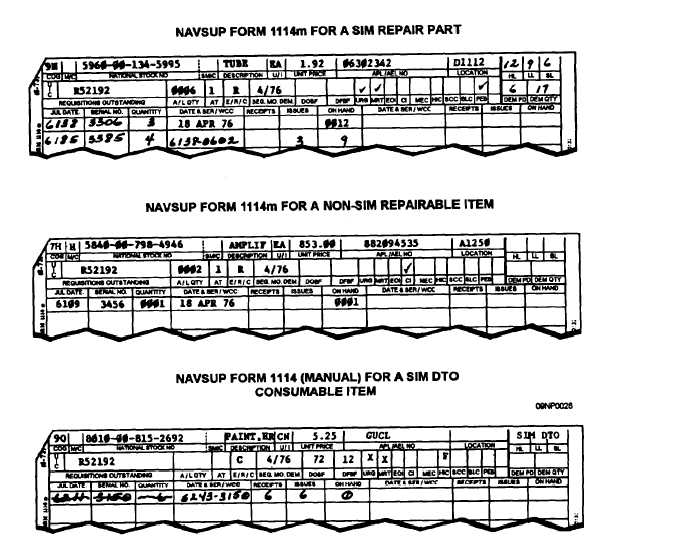 Figure  7-5.-Sample  stock  record  cards.
in NIIN sequence. To preclude misfiling or careless
loss   of   stock   records,   only   the   well-trained   and
adequately  supervised  Storekeeper  or  Storekeeper
striker should be permitted access to stock record files.
DATA  ELEMENTS
Data elements used in NAVSUP Forms1114m and
1114 (manual) are found m the NAVSUP P-485.
PREPARING  NEW  CARDS
When  the  original  card  is  filled,  a  new  card  is
prepared,  duplicating  the  stock  item  information,
except  for  usage  data  The  beginning  date,  demand
quantity, and frequency of demand on the old card are
totaled  and  entered  on  the  new  card.  Any  requisitions
still  outstanding  are  also  transferred.The  old  card  must
be retained until the next supply overhaul and is filed
according  to  local  practice.
POSTING RECEIPTS OF
STOCK MATERIAL
Stock record cards should be posted daily, in ink, as
you  receive  the  receipt  and  issue  documents  from  the
receiving Storekeepers and storeroom Storekeepers.
Receipts  should  be  posted  before  issues,  and  the  SIM
items  posted  before  non-SIM.
The following data in the stock record must be
compared   with   those   in   the   receipt   document.
Differences  must  be  reconciled  before  posting  the
receipt to the stock record.
7-11