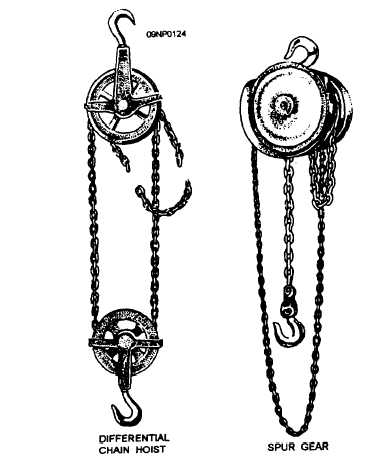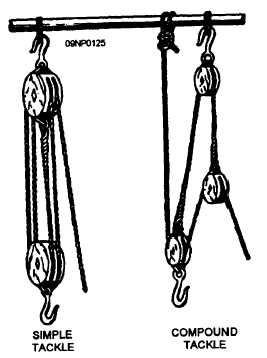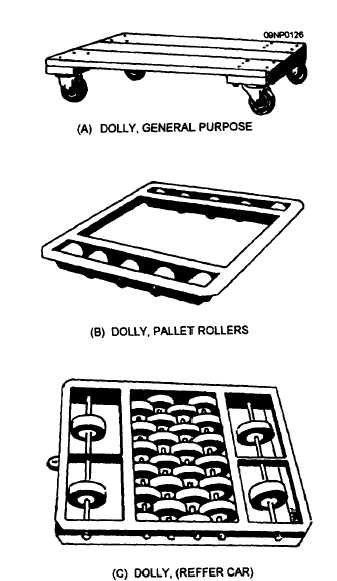 Dollies
The dolly or dolly truck is a frame mounted on
wheels or rollers and is used for moving or shifting
heavy  loads  for  short  distances.  Figure  13-27  illustrates
the three common types used by the Navy.
The  general-purpose  dolly  (figure  13-27A)  is  used
to  move  unpalletized  material,  primarily  large,  bulky,
and/or heavy items over short distances.
The  pallet  dolly  (figure  13-27B)  with  a  capacity  of
4,000  pounds  is  used  primarily  to  move  palletized  loads
in and out of boxcars, trucks, trailers, and storerooms.
The  advantages  of  the  reefer  car  dolly  are
maneuverability,  ease  of  operation,  and  suitability  for
Figure 13-25.—Chain hoists.
Figure 13-26.—Block and tackle.
Figure 13-27.-Dollies: (A) General purpose; (B) Pallet
rollers; and (C) Reefer car.
13-12