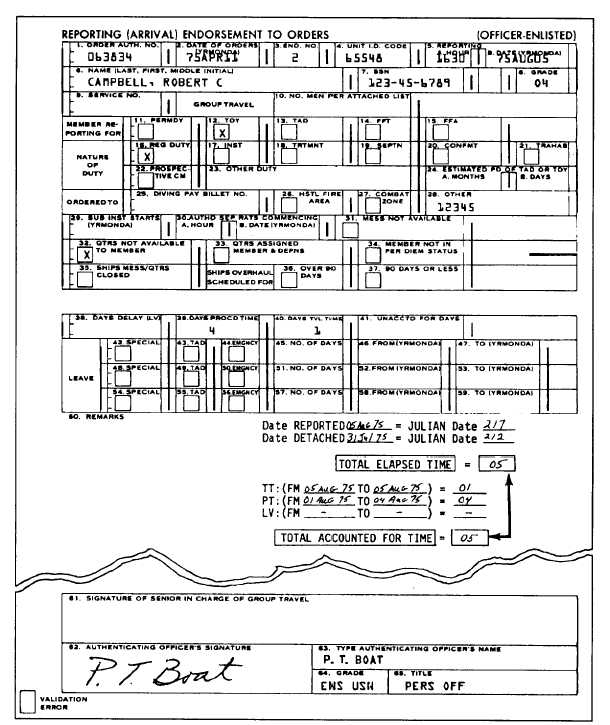 Figure 7-2.-Reporting (Arrival) Endorsement to Orders, NAVCOMPT Form 3068.
prepared for the unexpected by training your people to
Entitlement   Manual   

(DODPM),  the  

Source   Data
be able to replace each other and to replace you.
System Procedures Manual  

(SDSPROMAN), the  

Joint
.

The timeliness of submission and accuracy of
Federal Travel Regulations (JFTR),

and the

U.S. Navy
supporting  documents  for  pay,  allowances,  and  bonuses
Travel   lnstructions   

(NTIs)  provide  the  means  of
are   very   important   and   must   be   screened.   The
determining  entitlement  for  pay,  allowances,  and
Department of Defense Military Pay and Allowances
bonuses.
7-5