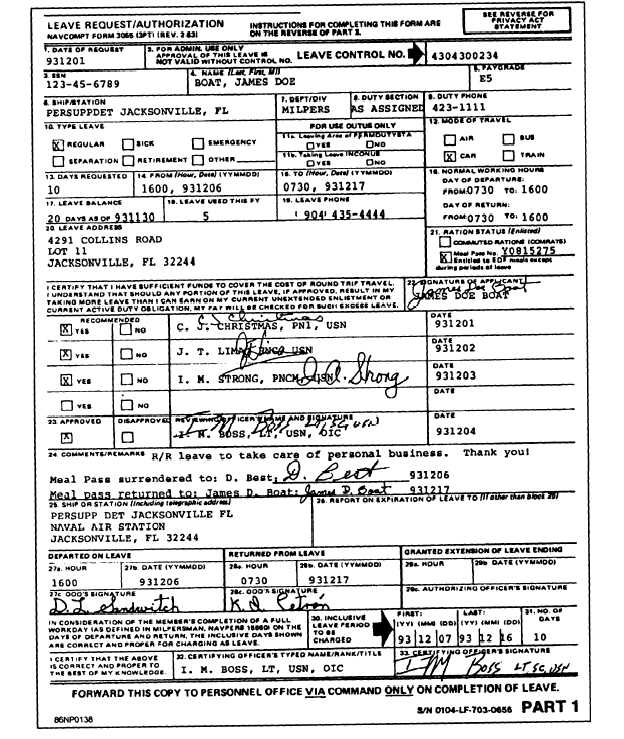 member may sell back more than 60 days of accrued
balance. For this reason, you should
leave during a military career.
LES and be ready to explain the bloks
The LES is an important document for both the
PREPARATION OF THE LEAVE
disbursing  office  and  the  member.  While  the  majority
REQUEST/AUTHORIZATION
understand the
to leave.
of the information in this document deals with pay, the
information  on  leave  should  not  be  overlooked.  At
The  Leave  Request/Authorization  NAVCOMPT
times,  you  will  be  questioned  about  a  member's  leave
Form 3065 (fig. 14-3), is a three-part carbon-interleaved
Figure 14-3.—Sample Leave Request/Authorization, NAVCOMPT Form 3065.
14-5