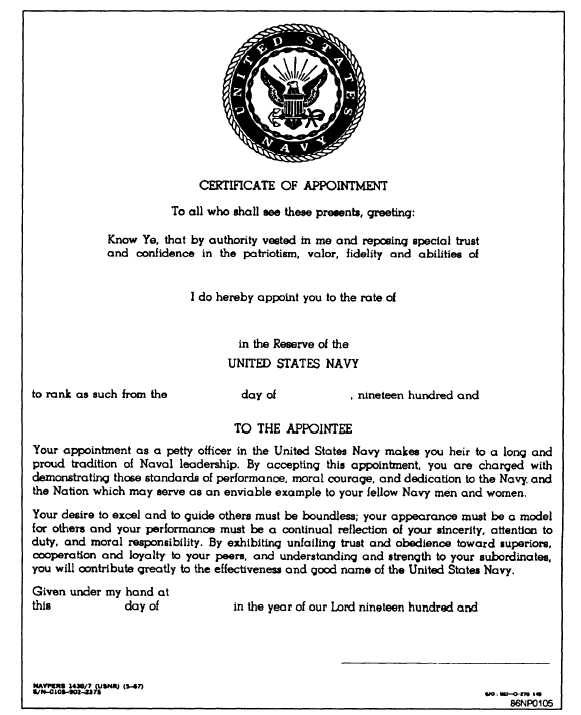 Figure 9-7.—Certificate of Appointment Petty Officer Third Class, NAVPERS 1430/7 (USNR).
requirements   as   specified   in   chapter   7   of   the
schools  should  be  addressed  to  the  PERS  code  specified
ENLTRANSMAN.
in  the  CANTRAC.
Fleet  applicants  should  submit  their  Enlisted
Members applying for a service school must be
Personnel  Action  Request,  NAVPERS  1306/7,  with
physically  qualified  for  transfer  according  to  the
your assistance, to reach the Bureau of Naval Personnel
Manual  of  the  Medical  Department  

(MANMED),
(BUPERS) approximately 6 to 9 months before the
NAVMED P-117. Those requiring medical attention
desired  class  convening  date.  Submit  requests  for  "A"
that will not allow uninterrupted completion of a course
schools to BUPERS (PERS 291). Requests for other
of instruction should not be transferred to the school.
9-10