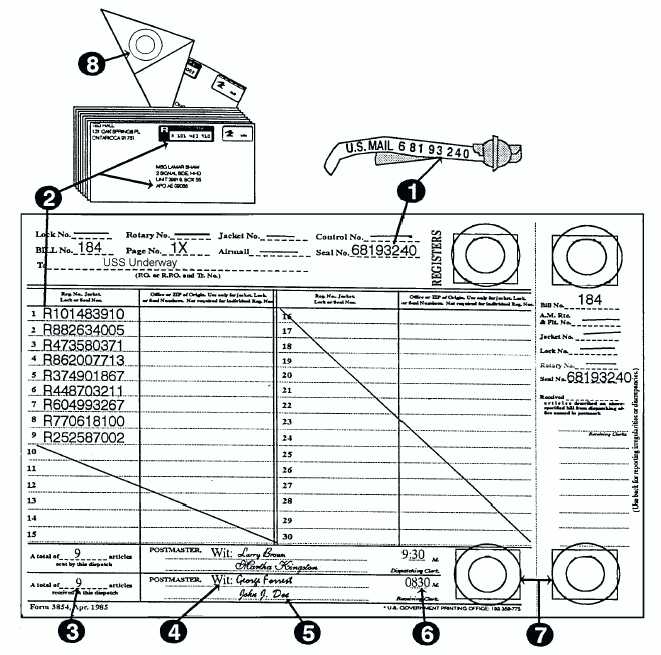 dispatching activity after you have applied your
APDS.   You should forward missent articles to
the proper destination by the next dispatch.
·   

When  you  receive  a  bill  that  is  improperly
prepared,  you  should  make  corrections  on  the
bill  and  return  the  coupon  explaining  the
discrepancy to the dispatching activity.
·   

When  a  bill  is  missing,  prepare  a  new  bill  in
duplicate  and  return  the  duplicate  to  the
dispatching activity.
DELIVERY OF REGISTERED MAIL TO
ADDRESSEE
After registered pouches have been opened and the
contents verified and backstamped, the mail is sorted
by  unit  of  address  with  the  exception  of  personal
registered mail, which is set aside for delivery to the
addressee or authorized agent.
Delivery to Mail Clerks and Mail Orderlies
PS  Form  3883  is  a  3-part  set  used  to  deliver  a
command's  official  accountable  mail  to  mail  clerks
7-18
PCf0718
Figure 7-18.—An example of properly receipting for articles inside a registered pouch.