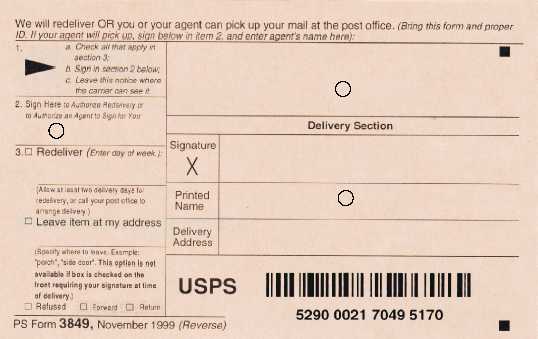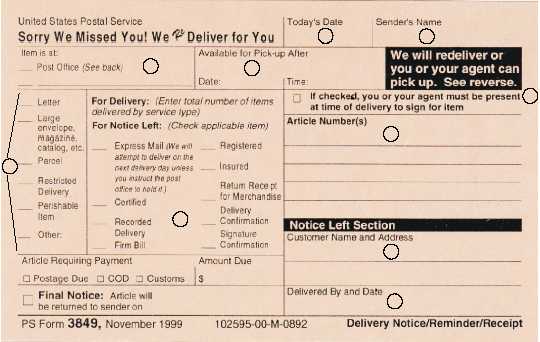 indication  that  the  person  is  due  to  arrive,  then  the
following handling procedures apply:
·   

Complete PS Form 3849 and annotate the date
on  the  article,  then  initial  it.    The  registered
article should be stored in the registry section,
while  the  PS  form  is  placed  in  the  directory
section for weekly screening against directory
files.
·   Hold undeliverable registered mail no more than
15 days (30 days if requested by sender).
·   

If unclaimed at that time and there is no further
indication that the individual is due to arrive at a
later  date,  then  dispose  of  mail  by  placing  the
endorsement  ATTEMPTED—NOT  KNOWN
on the face of the article and return the mail to the
sender.
7-21
PCf0720
8
3
7
4
9
2
6
5
10
11
12
13
1
Figure 7-20.—An example of a PS Form 3849 (Front and Reverse).