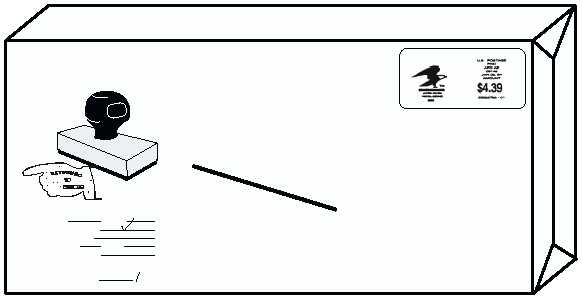 who is authorized MPO privileges, you should notify
the individual of the infraction.
DIRECTORY MAIL RETURNED FROM
UNIT MAILROOMS
Mail that received directory service by unit mail
clerks  or  mail  orderlies  should  be  returned  to  the
serving  postal  activity  separately  from  uncanceled
outgoing mail.  MPO personnel should screen the mail
to  make  sure  it  is  endorsed  neatly  and  properly.   If
incorrect  directory  procedures  are  frequently  noted
after  the  unit  mail  clerk  or  mail  orderly  has  been
briefed  on  correct  directory  procedures,  the  postal
officer should be advised.
PERISHABLE ITEMS
Perishable items that have a required delivery date
(RDD)  and  cannot  be  forwarded  or  returned  to  the
mailer before spoiling should be disposed of as waste.
Do  not  forward  these  items  to  the  serving  Mail
Recovery  Branch.     Also  any  perishable  items
obviously spoiled when received, whether deliverable
or not, should be immediately disposed of as waste.
You  should  always  dispose  of  perishables  in  the
presence of a witness and notify, in writing, the mailer
and addressee of your action.
Q11-10.
Since   each   class   of   mail   is   handled
differently, you must first identify each piece
of  directory  mail  for  proper  disposition.
(True/False)
Q11-11.   What PS form is used by a directory clerk to
inform publishers of a change of address of a
magazine?
Q11-12.   What are the disposition instructions for an
undeliverable catalog if your MPO is located
overseas?
Q11-13.   Which publication should you consult to find
instructions  concerning  mail  for  personnel
confined for disciplinary reasons?
Q11-14.   What action is taken when mail addressed to
personnel  at  overseas  activities  who  are  not
authorized MPO privileges is received?
Q11-15.   Perishable items that have a required delivery
date   (RDD)   and   cannot   be   forwarded   or
returned to the mailer before spoiling should
be disposed of in what manner?
Now turn to appendix I to check your answers.
HOLD MAIL
Learning  Objective:
Identify   the   different
types  of,  and  the  required  handling  for  hold
mail.
Postal directories hold undeliverable as addressed
mail when service members are due to arrive, absent
without leave (AWOL), or when the mail is addressed
to  "general  delivery."   General  delivery  mail  is  mail
received at a post office intended primarily for delivery
11-19
PCf1117
SK1 VERY C. PISTOL
S-1 DIV
USS NEVERSAIL (CG-10)
FPO AE 09556-001
S-1 DIV
USS UNDERWAY (CV-66)
FPO AE 09561-001
DISPOSITION: 

RETURN

TO

SENDER
BOB C. SICK
565 WAVERLY RD
OCEAN CITY MD 21289
SAM
REASONS CHECKED
Unclaimed
Refused
Attempted-Not known
Insufficient Address
No such street
number
No such office in state
Do not remail in this envelope
UNDELIVERABLE AS ADDRESSED
Postage Due
C
1
Figure 11-17.—An example of a Standard Mail (B) piece depicting endorsement when returned to the sender.