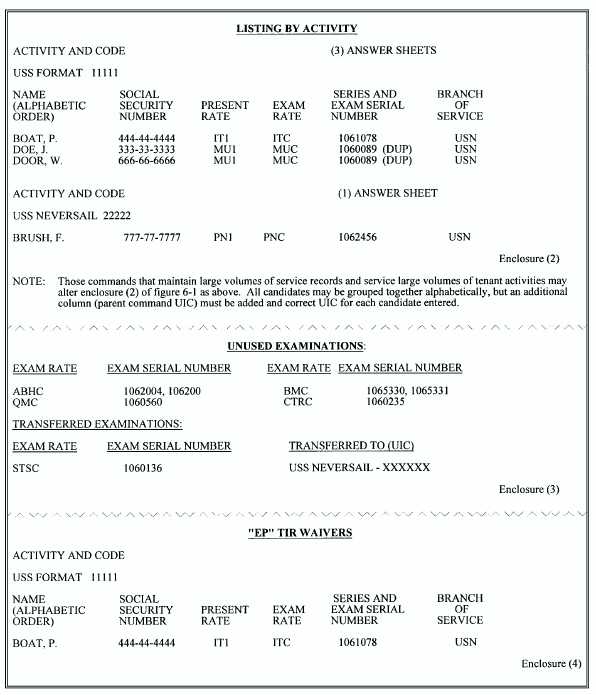 Rating Change Authorization
The RCA (fig. 6-6) is the actual authorization for
advancement of candidates. The command must verify
this report upon receipt; no candidate may be advanced
until all information has been verified.
The RCA lists all personnel being advanced on the
16th of a particular month.  For instance, all personnel
being advanced on 16 February will be on the same
RCA; all personnel being advanced on 16 October will
be on a separate RCA; and so forth.  If the command
has no one being advanced during any given month, no
RCA will be issued.
Advancement  authorization  for  personnel  who
took a late examination will be forwarded by a data
mailer.
Examination Profile Information Form and
Data Mailer
The  Examination  Profile  Information  Form  and
Data  Mailer  (fig  6-7)  are  basically  identical  in
6-14
Figure 6-4.—Sample letter of transmittal forwarding advancement examinations for E-4/5/6/7 candidates.—Continued