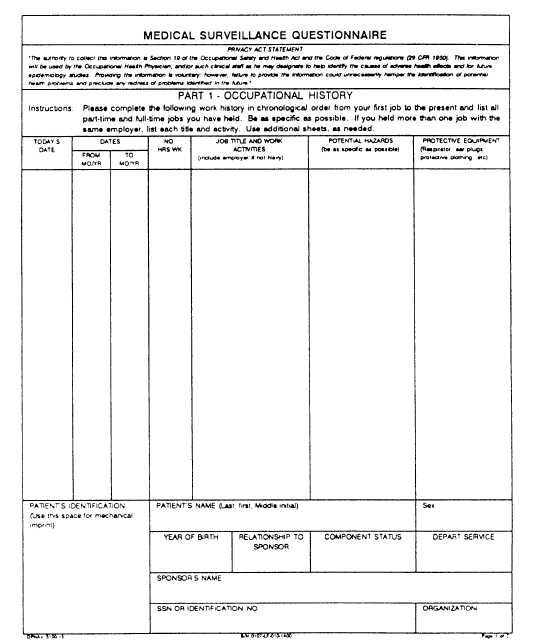 Figure  5-9A.—Medical  Surveillance  Questionnaire  (front),  OPNAV  5100/15.
list  and  copies  of  preemployment,  disability  retirement,
replenishment,  cargo  handling,  and  small  boat
and  fitness  for  duty  examinations  are  also  included.
GENERAL SAFETY PRECAUTIONS
Volume   II   (surface   ship)   and   volume   III
(submarine)   of   OPNAVINST   5100.19B   provide
general   safety   precautions   for   forces   afloat.
OPNAVINST   5100.23C   and  

General   Industry
Standards,  

29  CFR  1910,  provide  shore  safety
precautions.
The  afloat  safety  precautions  specifically  cover
shipboard operations, such as heavy weather, underway
operations.  Consult  these  precautions  to  plan  for
training   

before

 specific  evolutions.  Afloat  safety
precautions  only  cover  general  precautions.  Naval
warfare publications (NWPs) and technical manuals
provide  more  detailed  precautions.
In general, safety precautions ashore do not apply
aboard  ship.  In  other  words,  a  civilian  contractor
bringing electrical equipment on board is not required
to  comply  with  the  ship's  electrical  safety  check
program.  The  civilian  employee  follows  OSHA  safety
precautions. OSHA is not authorized to inspect military
5-25