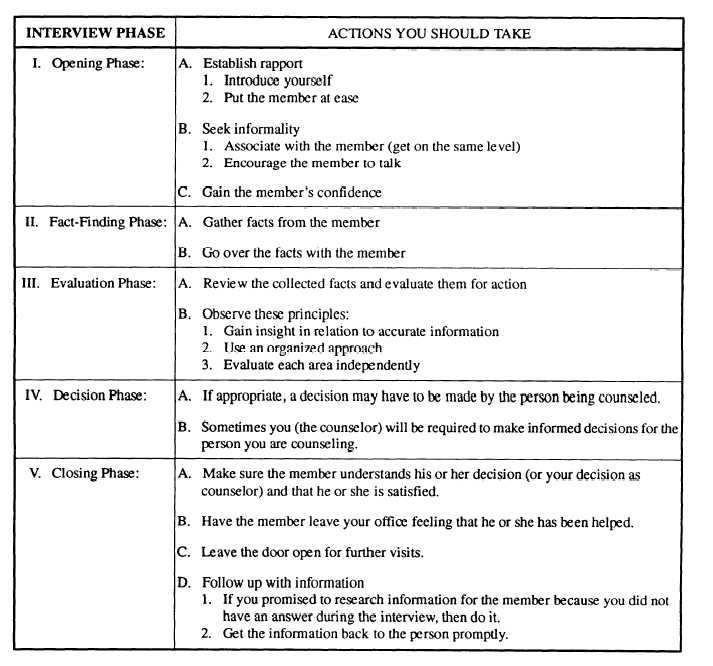 PHASES OF THE INTERVIEW
PAY,  ALLOWANCES,  ENTITLEMENTS,
AND BONUSES
To  help  you  conduct  proper  interviews,  figure  8-4
shows you the various phases of an interview and some
guidelines  that  will  help  you  during  each  phase.  Follow
these  guidelines  whenever  possible.
Refer  to  the   

Career   Information   Program
Management,  

NAVEDTRA  10238-A,  for  additional
information  concerning  counseling  or  interviewing
techniques.
You will frequently be required to advise personnel
concerning  pay,  allowances,  entitlements,  and  bonuses.
In this section, you will read about these areas. This
information should help you better understand the
different  entitlements  that  are  available  to  uniformed
members.
Understand that the entitlements you will read
about in this section are not all-inclusive. Also, you are
reminded that the information in this section, and for
that matter in this TRAMAN, is subject to change.
Figure 8-4.—Phases of a proper interview.
8-4