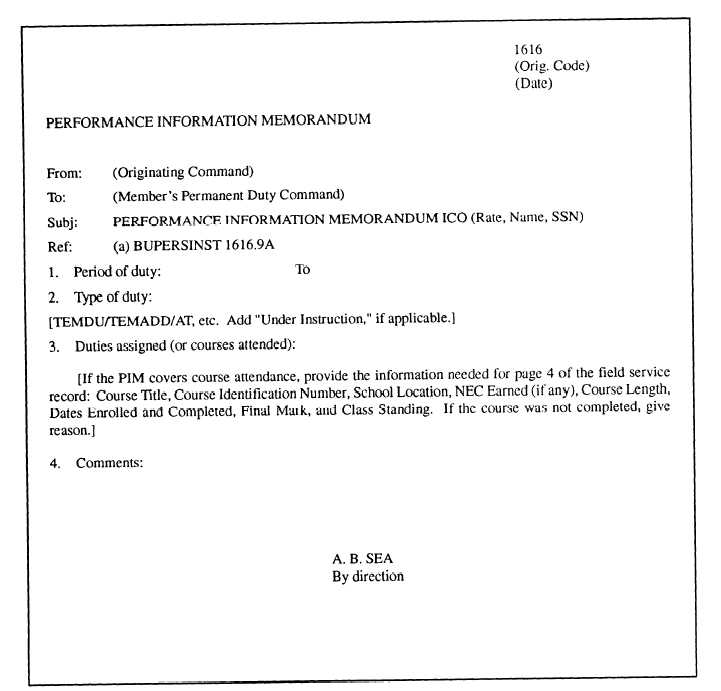 Figure 5-32.—Sample performance information memorandum (PIM).
copy retained by the reporting senior (E-7–E-9). The
NAVY  GOOD  CONDUCT  MEDAL
original report of an E-1 to E-4 should be filed in the
service  record,  one  copy  given  to  the  service  member,
and a copy to the reporting senior or the command.
More  information  can  be  found  in  annex  A  of
BUPERSINST  1610.10.
All signatures and signature dates and initials must
be original on the BUPERS copy, but may be legible
carbon  copies  or  photocopies  on  the  activity  field
service  record  and  member's  copies.
According to the  

Navy  and  Marine  Corps  Awards
Manual,  

SECNAVINST  1650,1,  the  Navy  Good
Conduct  Medal  was  established  by  the  Secretary  of  the
Navy (SECNAV) on 26 April 1869, to recognize the
all-around good Navy enlisted person, well qualified in
all phases of conduct and performance. Effective 1
February  1971,  COs  were  delegated  authority  to  award
the Good Conduct Medal and subsequent awards and to
issue  medals  and  certificates.
5-59